20 years DigitalNativeAlliance
Our anniversary event in review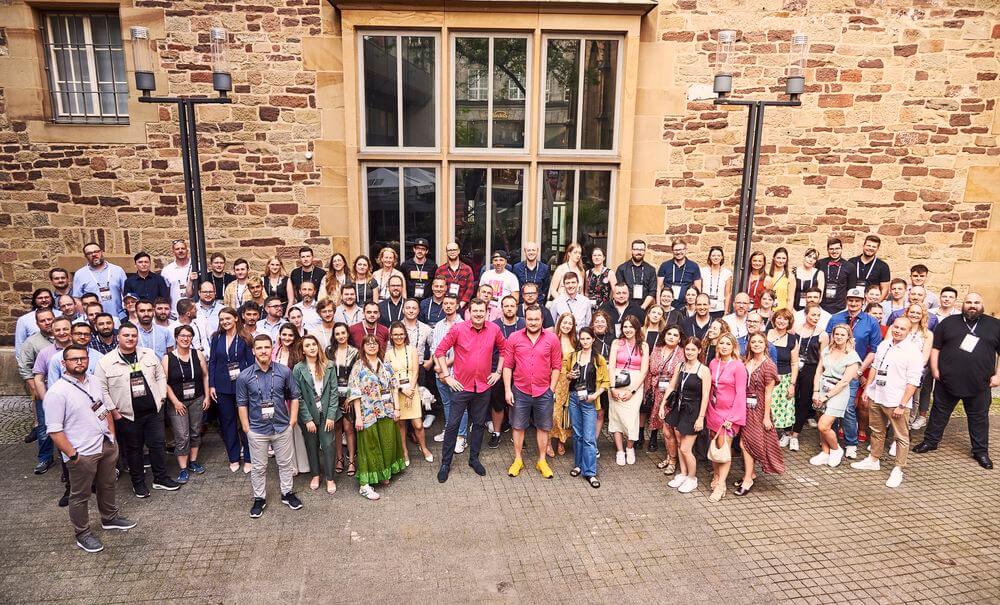 On 20.05.2022 the time had come – we celebrated our 20th anniversary with our subsidiaries, employees, customers and technology partners in high spirits. We proudly look back on the past years in which we wrote success stories.
A brief look at the history of the DigitalNativeAlliance – DNA for short:
We are now represented as DigitalNativeAlliance in 7 locations and with very many remote colleagues in 10 countries and employ over 150 people. So our anniversary event in Stuttgart at Citizen Long was attended by our colleagues from near and far – from Hamburg, Berlin, Münster, Pristina, Tirana and more. Our customers and technology partners were also not to be missed at this event, as they all contribute to our success with long-standing ties. Together with colleagues from Shopware, Shopify, Actindo and other partners, we have been able to toast many great and joint successes in 20 years.
In addition to many great conversations, delicious food and a legendary party, a charity raffle was held. For the civilian aid organization STELP e.V. we collected a good € 7,000 for the project "Aid for Ukraine". All participants of the fundraiser took part in a raffle.
For this, some of our customers, such as Euronics Deutschland eG member EURONICS Elsässer, Reformhaus eG, Franckh-Kosmos Verlags-GmbH & Co. KG, VfB Stuttgart, TVB 1898 Handball provided great prizes. We are very grateful to our great and longtime customers for their support – also to our partner Actindo AG for contributing another 1.000 €.
Together with the event agency Müller Live-Kommunikation GmbH, we celebrated an all-around successful anniversary event in a great way. We are looking forward to the future – to exciting years in which we want to continue our success story with a lot of motivation and our vision "We believe that tomorrow, the digital DNA will determine the survival of the fittest".